High Performance Conductors for a Low Carbon World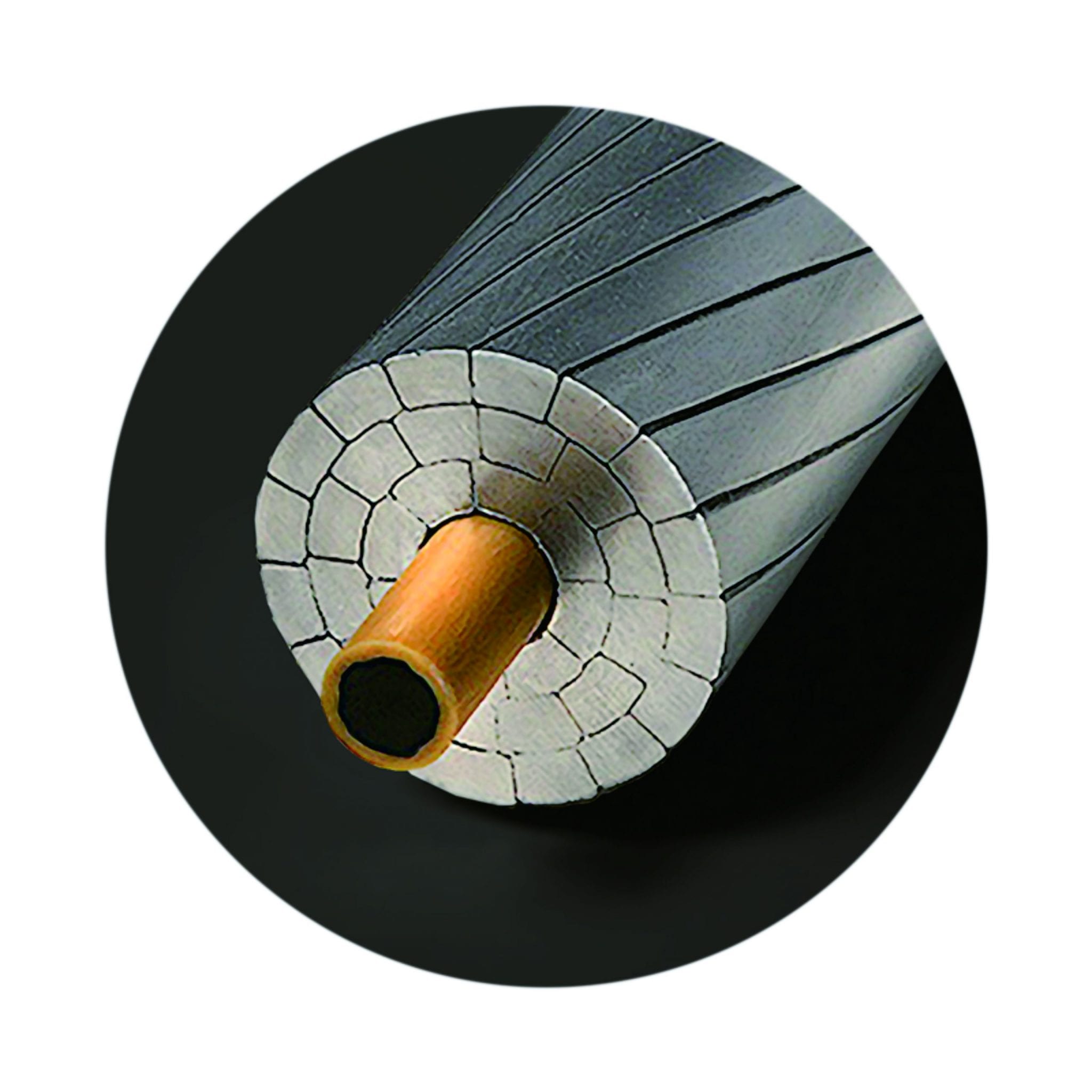 The CTC Global ACCC® Conductor utilizes a hybrid carbon and glass fiber core embedded in a high-performance thermoset epoxy matrix. The central carbon fiber core consists of tens of thousands of high-strength, high-modulus unidirectional carbon fibers that are surrounded by a protective layer of glass fibers. The outer glass fibers improve toughness and flexibility while also providing a galvanic barrier to prevent corrosion with the conductive aluminum strands.
Commercially deployed in 2005, the ACCC® Conductor offers an abundance of advantages that help the electric power industry meets a growing list of challenges. Derived from advanced aerospace technology.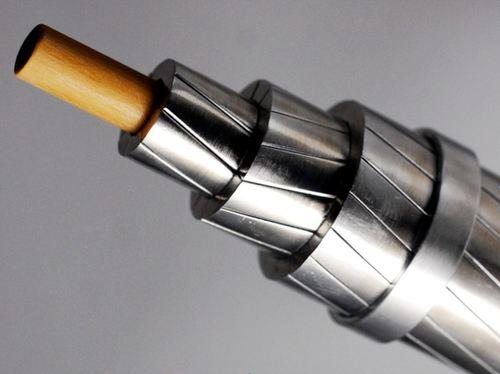 Twice the electrical capacity
Twice the electrical capacity of conventional conductors
The ability to mitigate thermal sag
The ability to mitigate thermal sag(due to the low coefficient ofthermal expansion of its carbon fiber composite core)
The ability to reduce upfront capital costson new lines by increasingspans between fewer and/or shorter structures
An increase in efficiency ranging from 25% to 40% or more
Improved reliability through the reduced risk of sag-trip outages, ability to endure cyclic load fatigue(vibration), and resistance to corrosion from industrial, agricultural, and corrosive air environments
Improved Grid Resilienceas
Improved grid resilienceas the ACCC®Conductor has survived numerous catastrophic events in thefield with little to no damage
The Guide PS Series high-performance thermal camera is designed to make the inspection, maintenance and troubleshooting work easier, faster and more accurate.
V3 Transmission Line Monitoring System
Conductor sag and vertical clearance from ground for each individual phase
Horizontal conductor displacement/blowout for each individual phase
Conductor tension
Conductor temperature
Circuit current
MW, MVAR, MVA and Power Factor
Icing alerts
Galloping alerts
Local ambient weather conditions
Anomalous motion alerts
User configurable alert notifications
Battery Operated Crimpers (LEC-U27)
Height : 323 mm
Weight : 6.1 kgs (w/o battery)
■ Specifications :
Drive unit : 18V DC motor
Charger (GS/CE) :
Input voltage : 110V single phase AC
Input voltage : 230V single phase AC
Input frequency : 50~60Hz
Input current : 21.75 VA
Reservoir capacity : 120 cc