Cutting Heads (HYSC-55HE)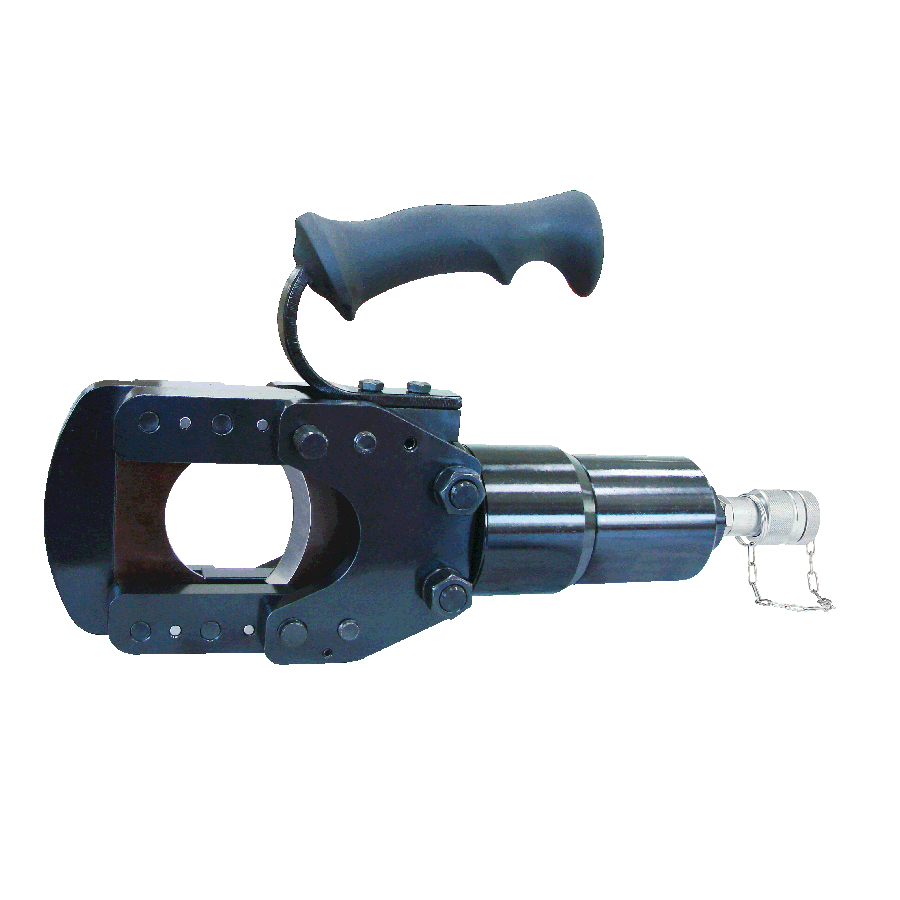 KuDos is a leading manufacturer of hydraulic cutter. The hydraulic cutters are designed and manufactured to the highest quality standards. The product features 180 degree rotating head for convenient operation, superior guillotine type cutting, two stage pumping action, easily replaceable blades, flip-top latch, single stage pump action, lightweightness, self-contained tools, and more. KuDos never compromise on product quality. If you are interested in learning more details about the hydraulic cutter series, please browse the following online catalog and feel free to inquire.
Length : 415 mm
Weight : 8.4 kgs
■ Specifications:
Max pressure : 700 bar
Oil required : 107 cc
Max output : 16.44 tons / 146.3 kN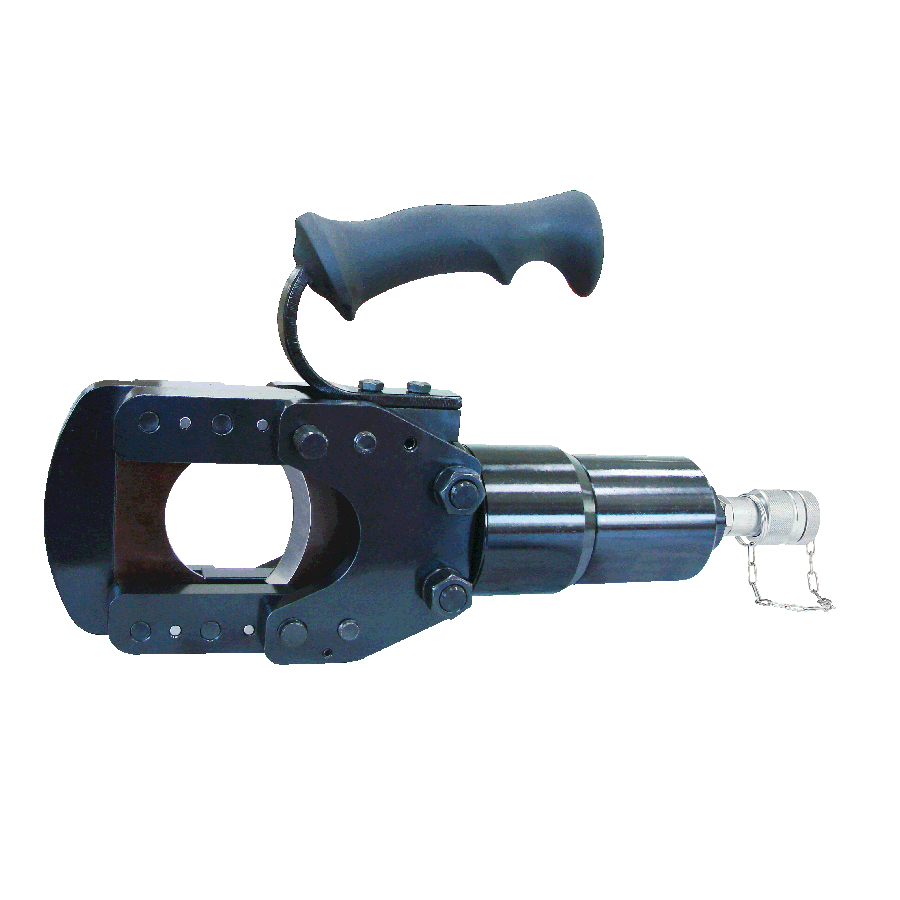 Functional handle for convenient operation.
Fast cutting with remote operation
Operated any hydraulic pump with rated oil pressure of 700 bar (10000psi)
Blades are easily replaceable
Flip-top latch for easy insertion of cutting material.
Single action cylinder with spring return.
The Guide PS Series high-performance thermal camera is designed to make the inspection, maintenance and troubleshooting work easier, faster and more accurate.
V3 Transmission Line Monitoring System
Conductor sag and vertical clearance from ground for each individual phase
Horizontal conductor displacement/blowout for each individual phase
Conductor tension
Conductor temperature
Circuit current
MW, MVAR, MVA and Power Factor
Icing alerts
Galloping alerts
Local ambient weather conditions
Anomalous motion alerts
User configurable alert notifications
Battery Operated Crimpers (LEC-U27)
Height : 323 mm
Weight : 6.1 kgs (w/o battery)
■ Specifications :
Drive unit : 18V DC motor
Charger (GS/CE) :
Input voltage : 110V single phase AC
Input voltage : 230V single phase AC
Input frequency : 50~60Hz
Input current : 21.75 VA
Reservoir capacity : 120 cc