Systematic line and fault location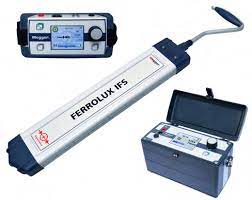 The Ferrolux® Rx audio frequency receiver with IFS tracing sensor locates lines and cable faults with a high level of precision as it combines several functions in one device. These include the SuperMax and SignalSelect (signal flow direction identification) locating functions, plus tried-and-tested audio frequency functions.
Plan view of the target line location
Excellent results, even when cables are bunched
Location of joints
Modular sensor design (plug and play)
Multifunctional system combines the most
effective pinpointing methods in one device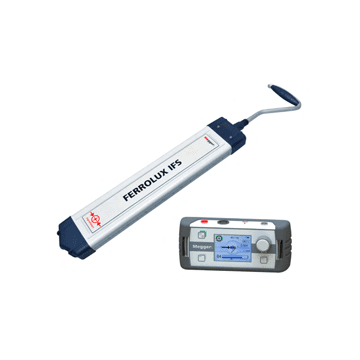 Continuous display of the installation depth and current strength
Detection of current direction and signal quality
Programmable function keys
Rapid menu navigation with easyGO
The Guide PS Series high-performance thermal camera is designed to make the inspection, maintenance and troubleshooting work easier, faster and more accurate.
V3 Transmission Line Monitoring System
Conductor sag and vertical clearance from ground for each individual phase
Horizontal conductor displacement/blowout for each individual phase
Conductor tension
Conductor temperature
Circuit current
MW, MVAR, MVA and Power Factor
Icing alerts
Galloping alerts
Local ambient weather conditions
Anomalous motion alerts
User configurable alert notifications
Battery Operated Crimpers (LEC-U27)
Height : 323 mm
Weight : 6.1 kgs (w/o battery)
■ Specifications :
Drive unit : 18V DC motor
Charger (GS/CE) :
Input voltage : 110V single phase AC
Input voltage : 230V single phase AC
Input frequency : 50~60Hz
Input current : 21.75 VA
Reservoir capacity : 120 cc