HIGH VOLTAGE BRIDGE FOR FAULT LOCATION IN LONG CABLES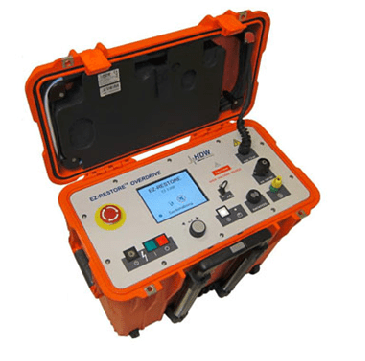 HVB10 is a highly accurate high-voltage bridge designed to locate cable and sheath faults, perform sheath testing, and pinpoint sheath faults, especially suited also for long HV cables. With its top resolution, intermittent fault detection function, and load adaptation for faster cable charging, the HVB10 is an indispensable tool for all utilities that want to reduce downtime and facilitate repair of power and for example pilot and communication cables.
Top class measurement and accuracy

Automatic test sequence

Bi-polar prelocation for the elimination of external influences

Detection and indication of wrong connections

Only one HV connection cable

Completely independent of the parameters of auxiliary lines

easyGo operating system
TDR reflection based technologies
Reflection measurements are based
Detection and indication of wrong connections
The Guide PS Series high-performance thermal camera is designed to make the inspection, maintenance and troubleshooting work easier, faster and more accurate.
V3 Transmission Line Monitoring System
Conductor sag and vertical clearance from ground for each individual phase
Horizontal conductor displacement/blowout for each individual phase
Conductor tension
Conductor temperature
Circuit current
MW, MVAR, MVA and Power Factor
Icing alerts
Galloping alerts
Local ambient weather conditions
Anomalous motion alerts
User configurable alert notifications
Battery Operated Crimpers (LEC-U27)
Height : 323 mm
Weight : 6.1 kgs (w/o battery)
■ Specifications :
Drive unit : 18V DC motor
Charger (GS/CE) :
Input voltage : 110V single phase AC
Input voltage : 230V single phase AC
Input frequency : 50~60Hz
Input current : 21.75 VA
Reservoir capacity : 120 cc