OPTIMUZ Lead Acid Batteries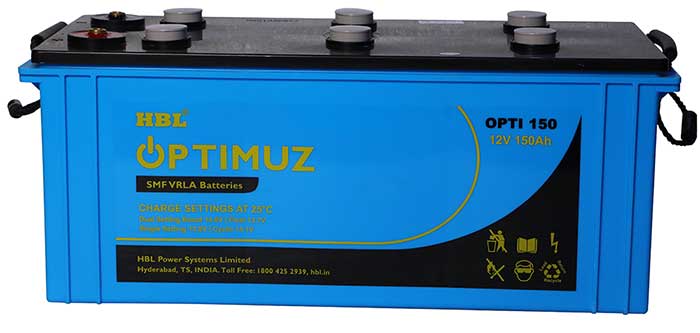 Why OPTIMUZ
Today's global businesses demand a 24X7 uptime  environment  making  Uninterrupted Power  Supplies  (UPS)  an  integral  part  of the infrastructure. Batteries are the single most critical element of UPS system. HBL takes pride in positioning itself as the industry  leader  in  manufacturing  reliable, safe, high-quality Sealed Maintenance Free batteries for UPS applications.
HBL  has  a  state  of  the  art  manufacturing facilities with high quality standards and is accredited  with  ISO  9001,  14001  and OHSAS 18001.
OPTIMUZ batteries are 12V VRLA maintenance free batteries suitable for use with in UPS, Telecom & DC standby power systems.
Product Range
Applications
UPS systems
Telecom
Power Backup
Batteries can be selected from the above range for a given application.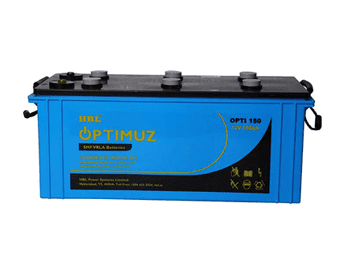 Container and cover sealing
Inter Cell Welding (ICW) Or Over partition joint
The Guide PS Series high-performance thermal camera is designed to make the inspection, maintenance and troubleshooting work easier, faster and more accurate.
V3 Transmission Line Monitoring System
Conductor sag and vertical clearance from ground for each individual phase
Horizontal conductor displacement/blowout for each individual phase
Conductor tension
Conductor temperature
Circuit current
MW, MVAR, MVA and Power Factor
Icing alerts
Galloping alerts
Local ambient weather conditions
Anomalous motion alerts
User configurable alert notifications
Battery Operated Crimpers (LEC-U27)
Height : 323 mm
Weight : 6.1 kgs (w/o battery)
■ Specifications :
Drive unit : 18V DC motor
Charger (GS/CE) :
Input voltage : 110V single phase AC
Input voltage : 230V single phase AC
Input frequency : 50~60Hz
Input current : 21.75 VA
Reservoir capacity : 120 cc