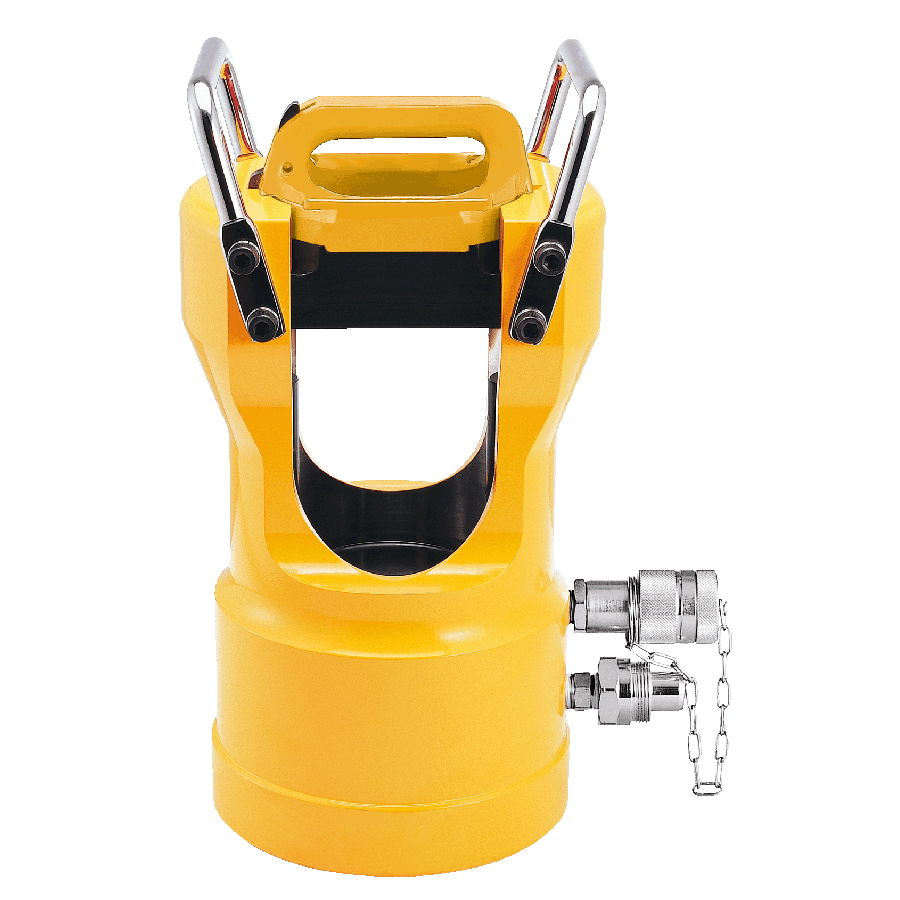 KuDos is your most reliable manufacturer of hydraulic crimpers. The company is dedicated to designing and manufacturing the hydraulic crimper to meet the diverse requirements of customers. The products feature 180 degree rotating head, fully insulated body and handle, preset audible overload valve, pressure relief valve, automotic low and high pressure conversion, and two-stage hydraulic systems. Supported by a team of experts in the industry, it is capable of manufacturing hydraulic crimpers according to the specific needs from the customers.
Length : 364 mm
Weight : 31.4 kgs
■ Specifications :
Max. Pressure : 700 bar
Oil Required : 318 cc
Max. Output : 110.82 tons / 985.9 Kn
Ram Stroke : 22 mm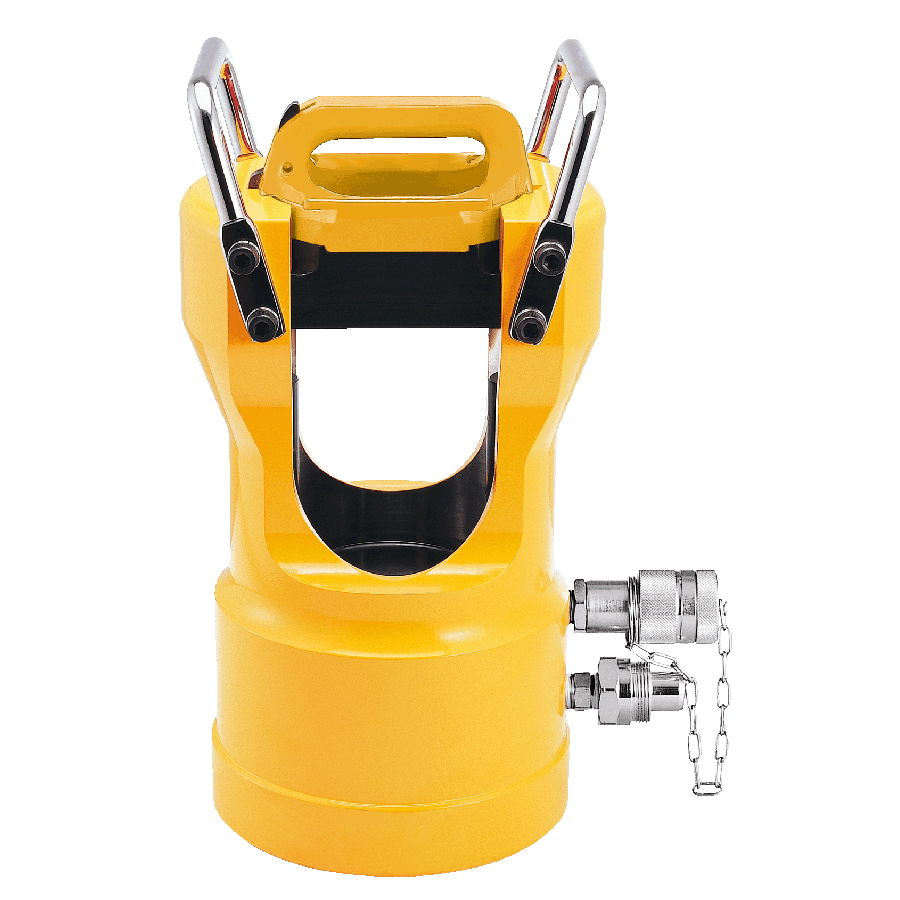 Operated by any hydraulic pump with rated oil pressure of 700 bar (10,000 psi).
Functional handles for easy carrying and repositioning.
Removable die cap for easy connector positioning.
Ram retracts hydraulically ; the ram retracting time is 1/3 of spring return.
Compression head is designed as a portable tool for installing compression sleeves and terminals for transmission construction and/or maintenance work.
The Guide PS Series high-performance thermal camera is designed to make the inspection, maintenance and troubleshooting work easier, faster and more accurate.
V3 Transmission Line Monitoring System
Conductor sag and vertical clearance from ground for each individual phase
Horizontal conductor displacement/blowout for each individual phase
Conductor tension
Conductor temperature
Circuit current
MW, MVAR, MVA and Power Factor
Icing alerts
Galloping alerts
Local ambient weather conditions
Anomalous motion alerts
User configurable alert notifications
Battery Operated Crimpers (LEC-U27)
Height : 323 mm
Weight : 6.1 kgs (w/o battery)
■ Specifications :
Drive unit : 18V DC motor
Charger (GS/CE) :
Input voltage : 110V single phase AC
Input voltage : 230V single phase AC
Input frequency : 50~60Hz
Input current : 21.75 VA
Reservoir capacity : 120 cc